Electrical Services for Medical Clients
Institutional/Medical
Our electricians are trained in the methods of working in infection–controlled areas and with systems special to the hospital environment. This is a partial list of successfully completed projects in the healthcare market.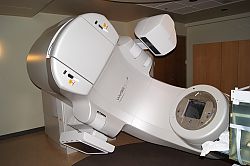 Here are some of our featured institutional and medical projects:
Judson Park Retirement Community, Des Moines, WA: "Memory Garden: Alzheimer's Care Unit Project
Judson Park Retirement/Rehabilitation Center, Des Moines, WA: (2) Commercial Kitchen Remodel Projects
Madigan Army Hospital, Ft Lewis, WA: Siemens 6T MRI Room Turnkey Remodel
University of Washington, Medical Center, Seattle, WA: Radiology Dept, GE EP
Whidbey Island Naval Hospital, Whidbey Island, WA: Siemens CT Room Turnkey Remodel w/Emergency System Feeder Upgrade
Naval Hospital Bremerton, Bremerton, WA: Philips Modular MRI Bldg Project
Madigan Army Hospital, Ft. Lewis, WA: Philips (2) CT Turnkey Remodels w/ Feeder Upgrade.
CDI Clinic, Renton, WA: GE CT Room Remodel.
Auburn Diagnostics Imaging Services, Auburn, WA: GE CT upgrade.