Commercial Office/Retail Spaces
We understand our clients' needs to maintain their business operations while undergoing necessary upgrades. We are skilled in the following areas of project delivery: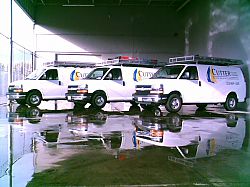 Preconstruction Analysis
Conceptual Design & Estimating
Value Engineering
Design Services
Job Cost Analysis during the Construction Process
Final Testing, Training, & Documentation
Projects:
Dunn Lumber Stores, 14 Retail Lumber Stores in Western WA.
South Seattle Auto Auction, Kent, WA – New Administration Office w/10 Auction Lanes.
Asian Counseling Referral Services, Seattle, WA – New/Remodel Offices.
Dilettante Mocha Café, Seattle, WA – New TI.
Nestle Regional Training Center, Carnation, WA – New Construction (16) Room Hotel and Cafeteria.
Twin Lakes Golf & Country Club, Clubhouse and Pro-shop Remodel.